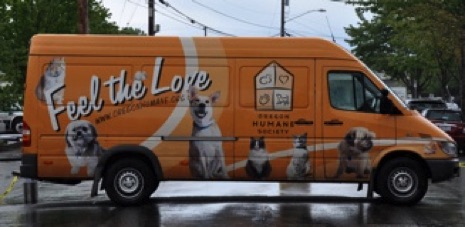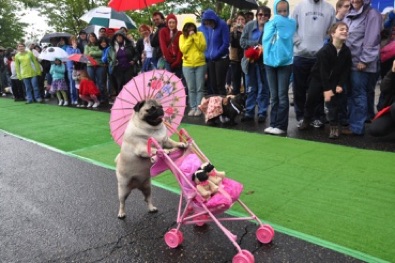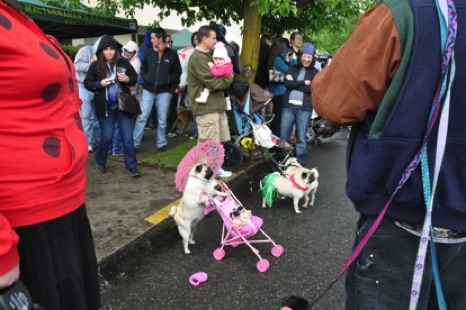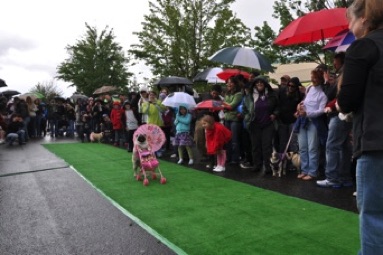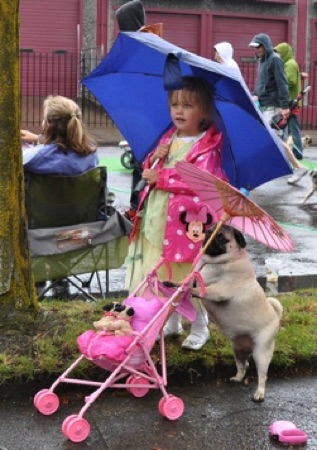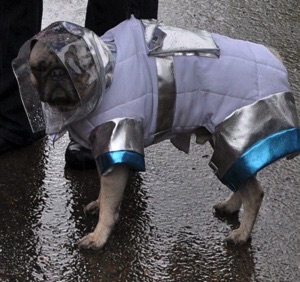 The Portland Pug Crawl is an annual event that raises funds for the Oregon Humane Society and gives hundreds of pugs (and their owners) a chance to enjoy food, microbrews and live music  while watching the annual Parade of Pugs outside of MacTarnahan's Taproom in Northwest Portland.
I think people are watching me...
I never saw so many Pugs and people!
I met logs of new friends!